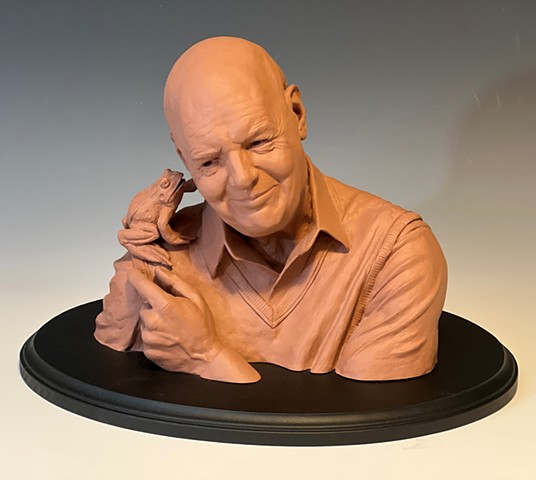 The King At The Bottom Of The Garden by Neil Grant
Neil Grant is an English sculptor who makes fine art through a slightly different lens. An award winning artist, he combines technical skill with storytelling and humor.
Neil lives in Cape Cod, Massachusetts where he sculpts out of his studio and across the Cape.
"Sculpture is how I put my thoughts out into the world, and so I try to make sure that they are ideas worth sharing. All sculptures have an origin story, and mine normally begin with questions such as, "I wonder if anyone has ever attempted that in clay before?" or "It's probably not what you'd call classical sculpture, but I wonder if people would like it?" I love sculpture and any other form of art that fuses skill, emotion, and if it can, a bit of humor. That's what I aim for in my work."
Neil is represented by Bowersock Gallery of Provincetown, www.bowersockgallery.com
Neil's teaching schedule can be found under the Classes tab.